Amy C. Johnson
---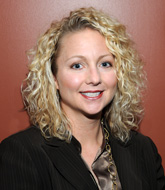 Office (859) 963-2241
Direct (859) 963-2243
Fax (859) 280-2246
Best Lawyers in America, 23rd edition, for work in the practice areas of:
Employment Law
Management and Litigation
Labor & Employment
Peer Ratings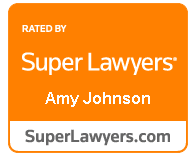 Amy Johnson is a native of Lexington and founding member of the Lexington, KY law firm. Ms. Johnson handles all aspects of litigation, focusing primarily on labor and employment law, and a wide variety of family law issues including dissolution of marriage, custody, pre- and post-nuptial arrangements. Her experience also includes FINRA arbitrations, the Americans with Disabilities Act, the Family Medical Leave Act, EEOC charges, the Fair Credit Reporting Act, hostile work environment, retaliation, non-compete and trade secret cases and employment law training and advice.
Ms. Johnson frequently assists employers in developing and reviewing employment policies and procedures. She provides employment law advisory services and conducts individualized training on topics such as harassment in the workplace. She also reviews severance packages and employment contracts. She can provide all of these services on an hourly or fixed fee basis.
Ms. Johnson is a member of the Fayette County, Kentucky and American Bar Associations. She is also FINRA arbitrator and a Past President of NAWBO. She has served as Co-Chair of the Employment Law Section of the Fayette County Bar Association and the Legislative Director of the local SHRM Chapter. When she is not practicing law, Ms. Johnson can be found with her husband, cheering for her two boys who are both avid swimmers.
Education
University of Kentucky B.B.A. and B.A., 1993
Southern Illinois University M.B.A., 1996
Southern Illinois University J.D., 1996
Court Admissions
Fayette Circuit Court
Fayette District Court
Kentucky Court of Appeals
Kentucky Supreme Court
United States Supreme Court
U.S. Court of Appeals, 6th Circuit
U.S. District Court, Eastern District of Kentucky
U.S. District Court, Western District of Kentucky
Notable Cases
Wilson v. Lowe's Home Center, 75 S.W.3d 229 (Ky. App. 2001)
Lamb v. Bell County Coal, 1999 U.S. App. LEXIS 22201 (6th Cir. 1999)
Powell v. KY Unemployment Ins. Cmn., 2005 WL 678736 (2005)
Seminars
Presenter at numerous employment law seminars through organizations such as Lorman, CEIM, Integrity/HR, and the KBA. Seminar topics include recordkeeping and posting requirements, hiring and firing do's and don'ts, essential documentation, workplace violence and hostile work environment, the FMLA and ADA.
Publications
Limitations on Discovery Sought by Plaintiffs in Employment – 1998 Supplement to Employment Discrimination Law Third Ed. – Chapter 38 Discovery
Other Common Law Tort Theories – 1999 Supplement to Employment Discrimination Law Third Edition – Chapter 26 Related Causes of Action
UK/CLE Chapter 8 Privacy, Employment Law in Kentucky Second, Third and Fourth Editions